We provide exemplary specialized care and education for mental health and wellness issues that promote greater well-being and help people thrive.
Psycho-Educational Assessments
Get the most out of your academic career
We perform comprehensive assessments that provide parents and schools with recommendations to help students perform at their optimum and get the most out of their academic career.
Psycho-Diagnostic Assessments
Improve your learning, development and daily functioning
By assessing your thinking, learning and behavior processes, we can better understand how it impacts your development and daily functioning, and develop successful treatment plans.
Therapy
Strategies to succeed in relationships, school, and work
Our highly trained experts can help you uncover patterns of thinking and subconscious awareness, and give you proven strategies to manage the difficulties in your life.
Professional Development
On-demand workshops tailored to your specific needs
We offer professional development and educational workshops tailored to needs of private schools and community agencies. All workshops are taught by Dr. Andrea Myrie-Nurse.
Meet our team
Dr. Andrea Myrie-Nurse
Dr. Andrea Myrie-Nurse is a registered psychologist with extensive experience providing psychological and counselling services in the Greater Toronto Area for more than 20 years.
Michele Palk
Michele Palk is a registered social worker with over 10 years of experience providing therapeutic services to children, adolescents, adults, and families.
Iddi Zackari
Iddi Zackari is a registered psychotherapist, a registered marriage and family therapist (RMFT), and a clinical fellow with the Ontario Association of Marriage and Family Therapy.
Ask our psychologists a question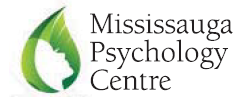 What is psychology?
Psychology is the scientific study of behavioural issues resulting from, or related to physical and mental health.
Read full answer →
How are you different from a psychiatrist?
Psychiatrists assess, diagnose and treat psychological problems by way of biological research, and prescribe medication to alleviate symptoms.
Read full answer →
Are your services covered through insurance plans?
Many insurance plans provide some coverage, as do many benefit packages provided by employers. If applicable, check with your insurance carrier prior to booking a session.
Read full answer →
More information
Why choose our clinic?

→
Our caring and knowledgeable staff works with clients to look for insights from past experiences and find solutions to current challenges affecting their ability to perform life tasks optimally.
Team of Professionals →
We are registered psychologists with an extensive experience providing assessments and therapy ‒ to children, teens, adults, couples and families ‒ for a range of mental health and behavioural issues.
Useful Resources →
Online articles, and information related to psychology and mental health.
Other Services →
We offer professional development and educational workshops to private school students and community agencies.
Jobs and Careers →
Looking for an exciting career in mental health and wellness? Contact us to see how you can join our team of professionals at Mississauga Psychology Centre.
Articles →
Articles on mental health and wellness written by our team of registered psychologists.